Selena Gomez, this is cuh-ray-zee!  I wonder how long it'll be before she adds pearls and a shower cap to the look?
On Sat. Sept. 26th, Selena Gomez decided to sashay along the streets of Paris in  Lombard Navy cotton pajamas by  Derek Rose London .  On one hand, I love the boldness and confidence it takes to wear your pjs on the street.  It's like saying a big F.U. to the pressure that celebrities face to look fab all the time.  On the other hand, it's the middle of the damn day!  At least wait until it's dark and you're making a late night burger run.
This stunt is clearly designed to make celebrity news.  For more proof, let's look at her shoes.  Selena Gomez completes this thirst-fit with a pair of Brian Atwood red pumps.   In the picture, look how she's holding up her pants.  That's so the photographer can get a good picture of her shoes.  I thought this was suppose to be the "I can't be bothered" look.  Well, in my opinion, she ends up looking very bothered.  I am so confused by this obvious plot.  If you want to explain it, log in and use the red iksplain box below.  You can also vote on what other folks had to say!  By the way, this stunt happened two weeks before her new album "Revival" was released.  The release date was Oct. 9th, 2015.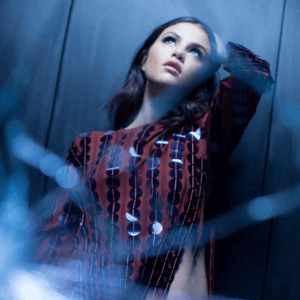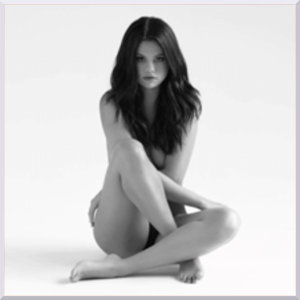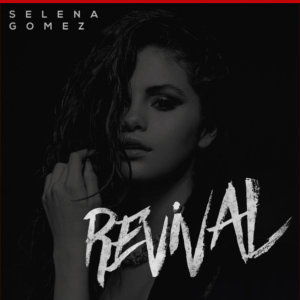 In the album images Selena Gomez looks gorgeous!  She has literally grown up right before our eyes, hasn't she?  We all know that Selena has been through some difficult times for a 23 year old.  Recently, she shared her need for chemotherapy in her on-going  battle with Lupus.  Plus, do you guys remember how nasty her breakup with Justin Beiber was?  Well, Selena has moved on and continues to grow.  Let me add that this post is just about fashion and never that serious.  Also, isn't 23 the perfect age to try every stunt you want to?  So now that I've gently pressed the chill button on this post, let's look at some recent pictures of Selena Gomez owning the ENTIRE game.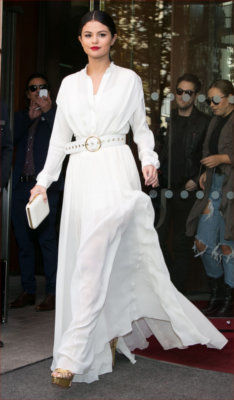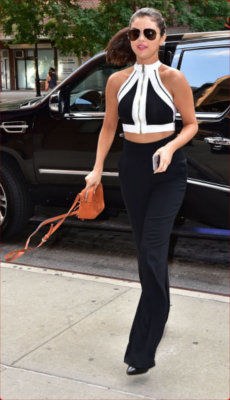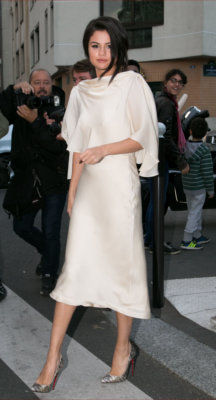 FYI, when I was younger, I pulled plenty of stunts.  Like the time I pretended to have a twisted ankle so I could get a ride home from my secret crush.  My plan worked!  I got 7 whole minutes with my potential future husband!  He then drops me home and I hobble inside the house.  When I get inside the house, my mom asks me to go get the mail.  As I was walking back from the mail box, guess who pulls up slowly behind me?  THAT guy.  "You forgot your sweater.", he says while looking down at my ankle.  Ooops.  Busted.

Explain this to me before… someone posts a video of me at the 24 hour drug store in a long coat and pajama bottoms.  #motherhood
Do publicity stunts, like this one that Selena Gomez did, turn you on or turn you off?