Amber Rose took the insults aimed at her and  she marched right over them.  On Oct 3rd,2015,  Amber Rose hosted a Slut Walk in L.A., joined by hundreds of other women.  She wanted to bring awareness and  change to the social habit of slut shaming.  Having been a very public victim of it herself, she spoke to the crowd in a real and moving way.   That's because she let her guard down.  She took off her tough, sexy, vixen mask and started speaking her truth.  Like the fact that she dated for love and not fame.  Like how Kanye West said Kim Kardashian made him take 30 showers to wash away Amber Rose.  She also shared that her ex, Wiz Khalifa, made a song calling her nothing but a stripper.  During her speech, she breaks down and starts crying.  Then the audience starts cheering her on.  It was real and very awesome.
In case you don't know, the Slut Walk movement started in Toronto, Canada after police officer, Const. Michael Sanguinetti, addressed a group of university students concerned about sexual assaults on campus.  During the meeting he said, "You know, I think we're beating around the bush here. I've been told I'm not supposed to say this, however, women should avoid dressing like sluts in order not to be victimized."  The officer's comments sparked outrage and he was disciplined and later apologized. The Slut Walk movement was born and has now grown to world wide status.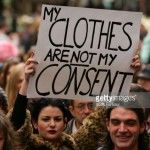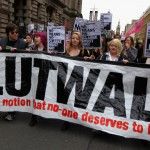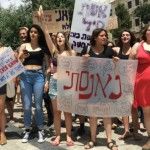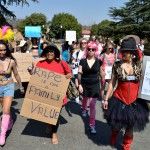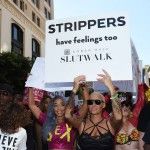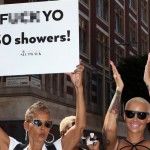 At the very end of her speech, Amber Rose actually says she forgives Kanye and Wiz.  The reason behind it, she says, is to release the negative energy in her life.  WOW.  That was the toughest and classiest move ever.  Way beyond my own abilities.  I'm trying to figure out how to forgive someone who has hammered and nailed you.  If you have this figured out then tell the rest of us how it's done.  Just log in and then type in the red iksplain box at the bottom of this post.  Throughout the day, there was also tons of fun, wild and silly moments.  The speech, however, managed to symbolize the afternoon perfectly.  At the event, Amber Rose also revealed that Wiz Khalifa had already apologized to her.  Kanye West has not.

Explain this to me before… I shave my head and burn my bra!
How do you forgive someone who hasn't even apologized?