Rihanna got herself into trouble when she  went sight-seeing at the Eiffel Tower during Paris Fashion Week.  The "trouble" is this 2013 couture Christian Dior striped jacket.  They were probably smoking long cigarettes and nodding "oui, oui" at her when they showed her this jacket.
Maybe the French are still mad about the whole "freedom fries" movement.  Well the joke's on Riri.  It looks like they picked up scraps off the design floor and sewed them together.  The shiny striped body looks looks like good ol' wrapping paper.  Plus, those foul people didn't even bother to tailor the garment for her body.  Look how long and rolled up the sleeves are!  A friend of mine claims they are oversized cuffs and NOT rolled up.  The fashionistas at ink361.com really liked the look too.  Oh well.  They are both waaay smarter than me when it comes to fashion.  To me those cuffs look very hand-me-down-I'll-make-it-fit.  It seems to me, Rihanna has been played like a piano in a third grade recital.  So, even though we all know that she didn't actually pay for the jacket, I still think she deserves a refund.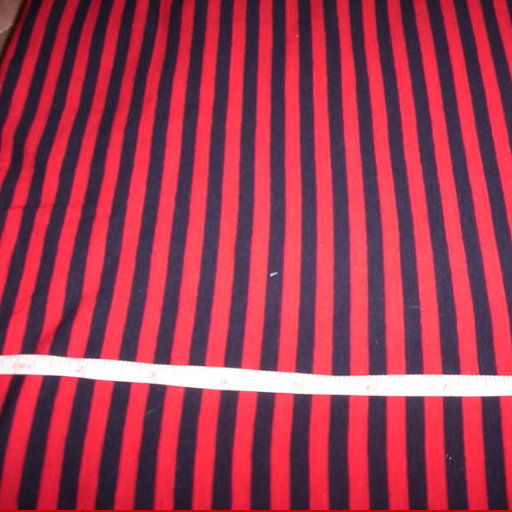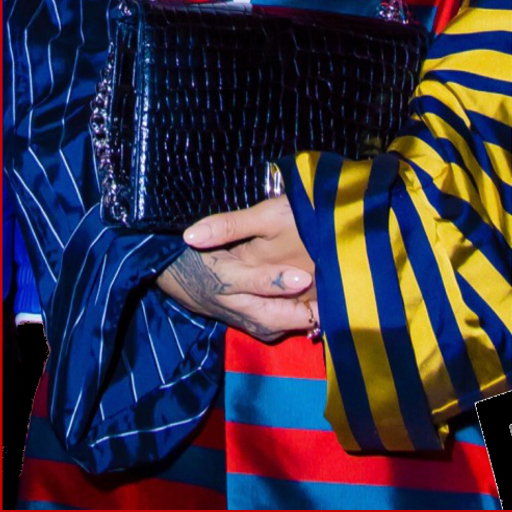 Rihanna is having lots of divine moments at Paris Fashion Week too.  Here are some pictures of her running the town!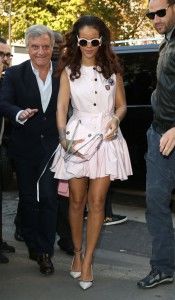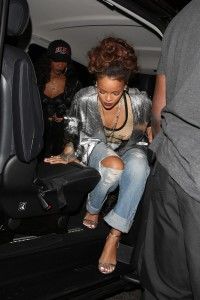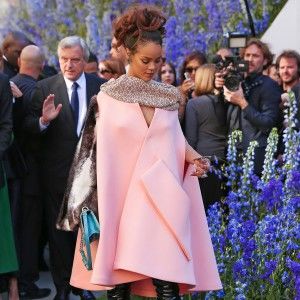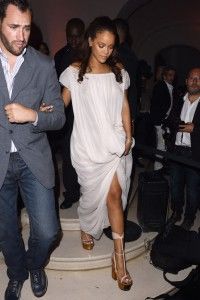 When it comes to fashion, Riri can serve up some fabulous looks.  No question about that.  However, she clearly got herself into a situation with that Dior striped monster. The reason it even exists is still a mystery.  Please help get justice for this fashion violation.  Log in first. Then fill out the iksplain box below, or vote for someone else's idea!

Explain this to me before… Christian Dior launches a recycled clothing line.
What charges should be laid against Dior for using floor scraps to make Rihanna's jacket?