Ronda Rousey faced another challenger who seemed to be unbeatable.  This time her opponent was Sexism.  Ronda delivered her victory blow by landing the cover of the November issue of Australia's Men's Fitness Magazine.  Well a lot of folks are mad as hell that Ronda was chosen.  I really need people to explain this to me because this controversy makes no sense. You can log in and fill out the iksplain box at the bottom of this post.  First, let me give you the facts.  This is the first time the magazine has chosen a woman for it's cover.  Ronda Rousey is an undefeated UFC Women's Bantamweight Champion.  She is going to Australia to defend her title  against Holly Holm on November 14th.  Now  let's add that she won ESPN's 2015 Fighter Of The Year award over the arrogant Floyd Mayweather.  Remember when she said she could beat him in a fight and Floyd pretended he didn't know who she was?
is No. 8 on Forbes' 2015 highest paid women in sport list, and now a real deal celebrity badass.  So why have some entertainment news sites been flooded with angry commenters?  Well, they're mad because she's a woman on the cover of a men's magazine. They say it's unfair to men and she is taking their opportunity away.  As if men are suffering from a lack of opportunities in this world!  Other folks are mad that Serena Williams did not get the cover.  It seems they think that only one woman at a time can be successful. The worst haters of all though, are those who criticize  her for having a muscular body.  I guess they think that muscles are the exclusive rights of men .  Well here are some pictures of Ronda Rousey looking fit and gorgeous.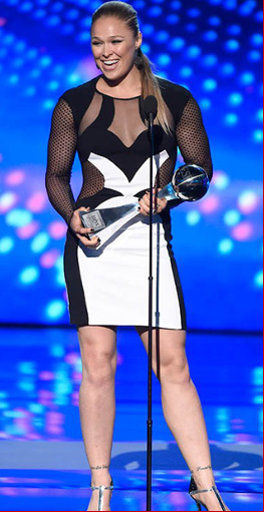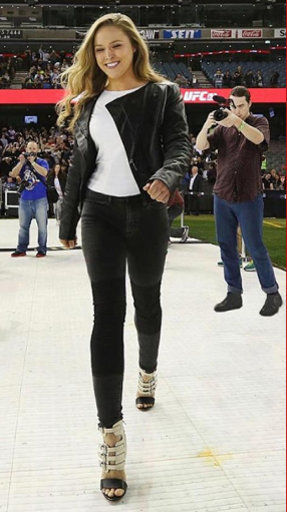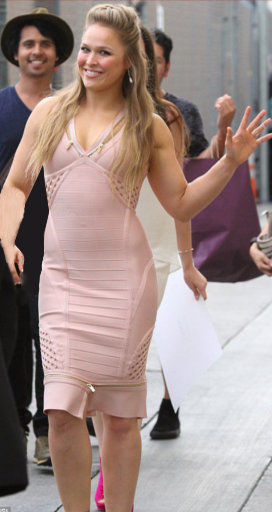 This controversy makes no sense and takes away from the celebration we should all be having.  Ronda is a perfect example of fitness and  she motivates a lot of people to work towards their personal goals.  Men's Fitness magazine is receiving tons of press too!  The backlash is really surprising.

Explain this to me before… someone starts a GO FUND ME for being a man.  Put me down to give zero phucks
Why are some people so threatened by Ronda Rousey and her accomplishments?