Zendaya Coleman actually let someone she trusts convince her to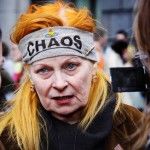 wear this dress by designer Vivienne Westwood for Paris Fashion Week.  I think this dress is proof that some people on her team secretly hate her.  This dress actually hurts my eyes when I look at it.  The gold and black body of the dress is fabulous by itself. However, the red and white train is actually assaulting the dress.  Someone should take out a restraining order against that tablecloth.  Another funny analogy came from lovebscott.com who said "To be honest, it looks as if she sat down at a picnic table and got the tablecloth caught up in her dress as she got up to walk away."  Now, please notice that Miss Coleman is working the heck out of that dress.  Looking at the pictures, you see that she actually draws more focus than the dress. Choosing this dress, for a gorgeous celebrity like her, definitely needs an explanation.  Tell us all what you think happened or vote for someone else's explanation!  In the end, we can all see that she rocked it and slayed that tablecloth.
Here are some more examples of Zendaya The Tablecloth Slaya!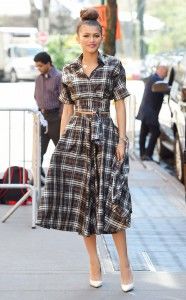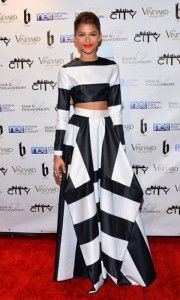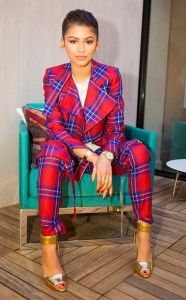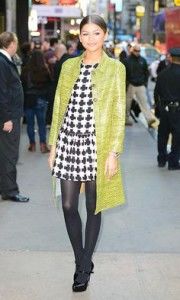 So now we see proof that this lady can and will make everything look fierce.  We have to be careful to separate the designs from the wearer.  I certainly hope this type of design doesn't become a trend.

Explain this to me before… "mix and match it" turns into "mix and ratchet."
How did Zendaya still manage to win, in a dress that clearly loses?