How can a bride make her wedding day even cooler?  By getting this Swarovski crystal and blossom covered selfie stick!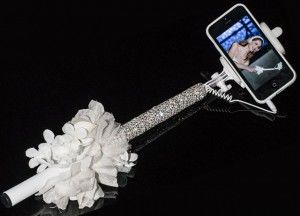 Let's all take a breath and then squeal with delight.  Okay, this is way over the top.  It's also absolutely FUN.  Isn't that what weddings should be?  Just don't use it during prayer service, okay?  This fabulous idea comes from designer Reem Acra.  It was featured as part of her Fall 2016 Bridal Fashion Show.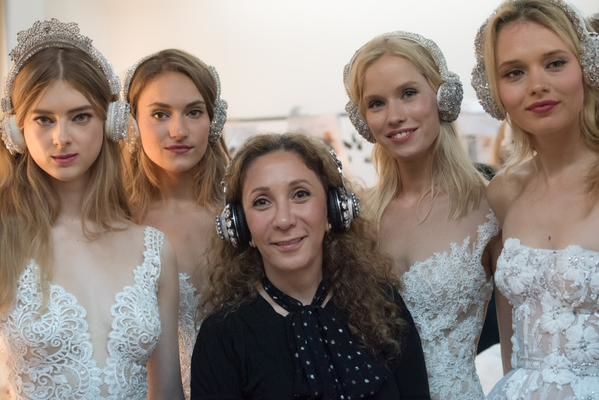 Her philosophy behind the luxury selfie stick is simple:  She is quoted in vogue.com explaining that, "Posed pictures can look formal and serious, and the selfie stick will give everyone something to smile about."  Even more importantly, Acra reminds us that "Fashion is for us to have fun."
During the show, Acra offered exquisite lace gowns and beautiful blossom themed veils.  Also in the show  were crystal and pearl covered head phones.  The Bridal selfie stick cost $500.  Not cheap,but who cares!  So far, the head phones are not available.
Okay, this stick is not for most budgets, but if the bridal party wants to chip in, or the co-workers (boss included) got together, it could happen, right?  I feel like I might have lost my mind.  Let me know in the comments below!

Explain this to me before… someone invents the Belfie Stick! (used to take booty pics without a bathroom mirror.)
Do playful accessories like this one, take away from the seriousness of marriage?