The new Star Wars VII movie looks epic.  Too bad that racist trolls    are trying to get folks to boycott it.  When I saw the post on TMZ.com talking about Star Wars VII promoting white genocide, I thought it was a joke.  BUT NO!   It's as real more gross than farts in an elevator.  The racists problem is with John Boyega getting a lead role as Finn the Storm Trooper.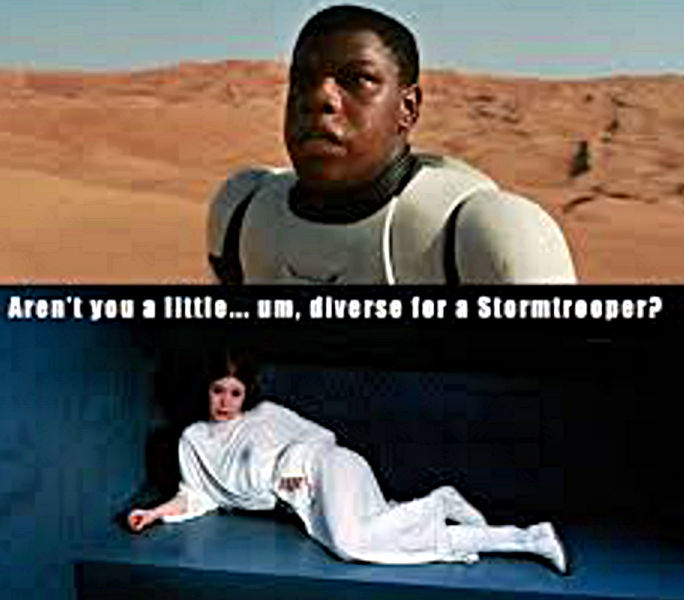 They're angry because John is a black guy with a lead role.  Which far far away galaxy are these people from?  These morons are even mad that one of the official Star Wars VII posters has John up front and the white actors smaller and below.  I'm not even kidding!  Right now it's even trending on Twitter as #BoycottStarWarsVII.
The good news is that this boycott means more tickets available for online pre-ordering.  The other good news is that people are roasting these haters right back.  There's even a Twitter hashtag called #CelebrateStarWarsVII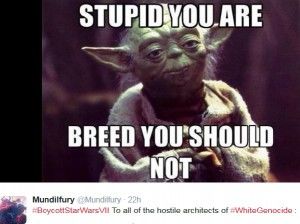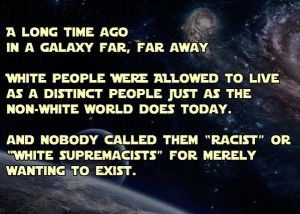 This protest is the exact opposite of what Star Wars VII promotes.  I'm proud of the entire cast and crew.  I am extremely proud of the response by the movie's director J.J. Abrams.
"We cannot wait to share the trailer with you tonight," Abrams tweeted. "I don't care if you're black, white, brown, Jawa, Wookiee, Jedi or Sith. I just hope you like it."
How can anyone waste time being a bigot about Star Wars VII?  Help me understand in the comments section below.   But first, check out the latest official trailer!


Explain this to me before… they run out of popcorn at Costco!
How awesome does Stars Wars VII have to be for any of the racists to come to their senses?