I know you've seen some cool motorized boards out there but, The Hoverboard is the Cadillac of them all.  Unlike the hands-free Segways  and the motorized skateboard, The Hoverboard only has one wheel. OMG.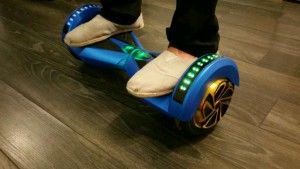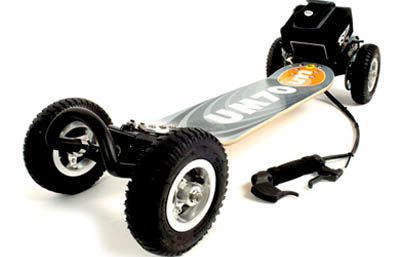 Don't worry too much about balancing because The Hoverboard has ground-sensing sonar. This keeps the board parallel to the ground. The supercharge batter loads in 16 minutes and has over a ten mile range. Top speed for this beauty is around 16 miles.
This board has tons of luxury detailing too. One of those is it;s Bluetooth compatibility with speakers for music and alerts. Other high-end features are is customizable LED lighting and the LCD Data Screen.
This totally reminds me of Back To The Future and it's the closest practical version on the market today.  The Hoverboard come in three versions:  Lite, Semi, and Full.  Now you probably guessed that this high-end board comes with a high-end price, right?. The range is between $3000-$4000.  I wonder if these guys will join Groupon?