Real Housewives of Atlanta Kenya Moore is in some hot water!  A plumbing company that worked on her new house claims she owes them  money for the labor and materials they provided.  During season 8 of RHOBH, we saw Kenya purchase her "forever home" in Atlanta's upscale neighborhood of Buckhead.  At the time, it was a rundown, hollow mess that needed lots of help.  Watch my HILARIOUS video tour, taken when Kenya first revealed her new house, posted below!  Recently, the renovations were finished, and the house is now beautiful.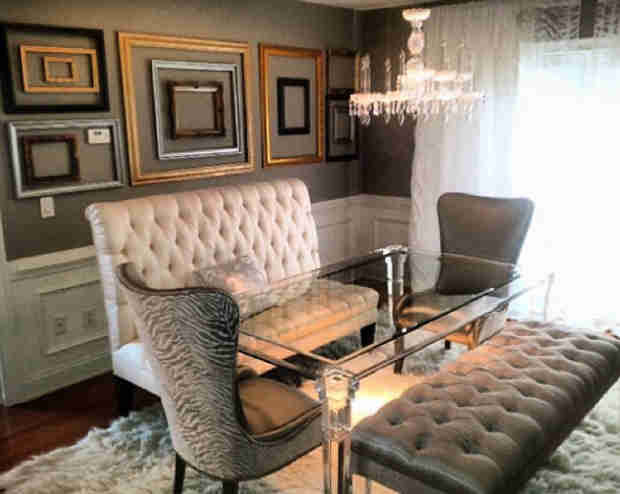 However, apparently at least one of the renovation bills still needs to be paid.
Randal Lowe Plumbing has hit the reality star with a lien demanding she pay up for the work they did.  According to docs filed in Georgia on June 8th, Randal Lowe Plumbing slapped Kenya with a claim of lien accusing her of refusing to pay up on work they did.  The document explains they furnished labor and materials to Kenya's home and the invoice was due to be paid on March 30th, but she has refused to pay up for their work, which totaled only $950.  Kenya has yet to pay off the debt to the plumbing company and the lien is still active in Georgia. [Bossip]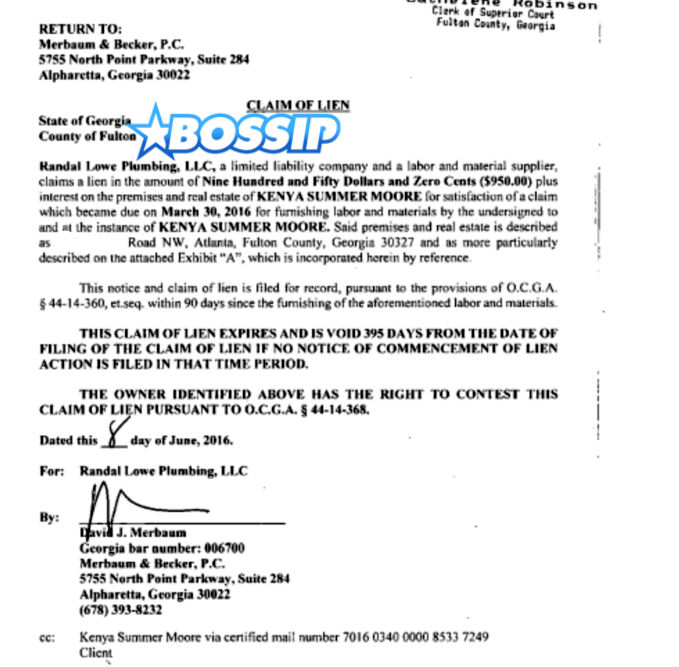 Just because the amount owing is relatively small amount, doesn't mean that it's not important. 
Kenya
bought her house for $515 000 and has reportedly put similar amount of money to renovate it.  It's possible that the plumbers did a bad job, and
Kenya
is unwilling to pay them.  If that's the case, then
Kenya
should file her own claim against the plumbing company. 
Real Housewives of Atlanta
cast mate,
Sheree Whitfield,
has sued plumbers for doing a crappy job on her "Chateau Sheree".
Save