Jami Ziegler has officially filed papers to have Porsha Williams ARRESTED for assaulting her last year!  According to Fulton County public records Jami Ziegler filed a warrant application against Porsha Williams in Georgia State Court.   Porsha may have thought that she got away with beating Jami down in a back alley, but clearly she is NOT.  Although Bravo TV cameras didn't catch the footage, there is cell phone video evidence of the assault.  Plus, there is plenty of testimony from Porsha, admitting that she did get into a fight with Jami.  #DoubleDummy
If Jamie and Porsha do not come to an agreement before their next hearing at the end of the month Porsha could be facing jail time.  [rhymeswithsnitch] 
*I've put all the tea about WHY Porsha jumped her business manager/friend Jami!  

It looks like,
Porsha
Williams
might be going BACK to jail for beating up
Jami
Ziegler
at
The Real Housewives of Atlanta season 8
wrap party.  How much do you want to bet, that Porsha asks
Phaedra Parks
to be her attorney.  As
Nene
Leakes
would say… BLOOP!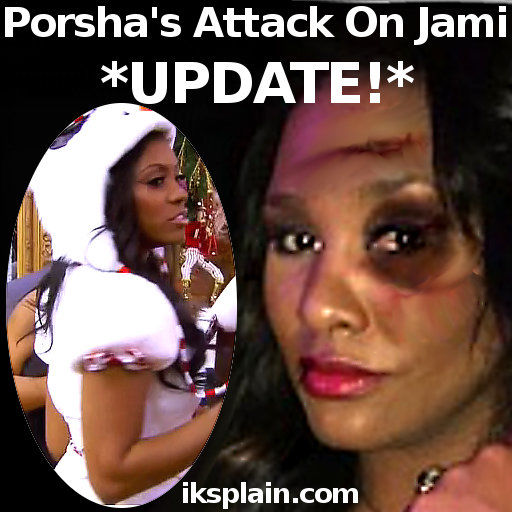 Save
Save
Save