Phaedra Parks' bomb threat suspect has been identified as Terrence Cook.  He's a former client of Phaedra's, who served 12 years in prison for robbery.  This Thursday, Cook walked into an Atlanta office building, demanding to see The Real Housewives of Atlanta Star.  He also claimed he had a bomb strapped to his leg!  (You can see video from outside the building, at the bottom of this article.)  Apparently, the suspect and Phaedra go way back.)  In the 90's, Cook was a rapper in Atlanta, known by the name "Drama".  At that time, Phaedra was his manager, while "Drama" pursued his rap career.  In 1999, he had some success with a song called 'Left, Right'.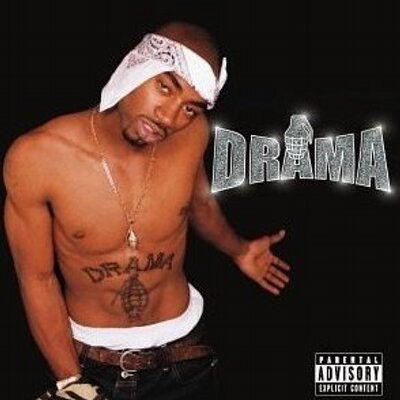 In 2003, Cook was charged with robbery.  Phaedra originally served as his lawyer for the case, but she was eventually removed. Cook lost the case and was sentenced to 12 years in prison..
I'm not sure why Phaedra was removed from his counsel.  Perhaps Phaedra and her client were not getting along, because they were too close?  I'm not saying "air mattress" type of closeness.  But, well.. That picture above does show a lot of air mattress potential. Or maybe Phaedra saw that Cook's legal ship was sinking, and decided to jump
Cook was released from prison in 2015 … he told friends he was going to Miami to meet up with Phaedra and shoot an episode of 'Real Housewives.' While in Miami, we're told he got seriously injured in a skydiving accident, and has been on the mend since.  Sources close to Cook say he blamed Phaedra for his downfall in life … including his long prison term, defunct rap career, and skydiving injury. For the record, Bravo says Cook was never invited to shoot a 'Housewives' episode. [TMZ]
During the bomb threat, witnesses say that Cook was carrying a Fed Ex envelope, and he was walking with a limp.  Police searched him, but didn't find any explosive devices on him.  He was arrested for making terroristic threats and being a public nuisance.

These new details about
Terrence Cook
and his relationship with
Phaedra
, sound like the plot of the hit show, 'Empire'.  Back in the 90's, Cookie helped her husband launch his rap career.  Then Cookie went to prison for seventeen years, and Lucious built an empire empire.  Once she was released, Cookie barged into Lucious' office demanding a share of the empire.
Unfortunately for Phaedra, her threat is real.  Terrence Cook is dangerous, and needs to be locked up and given mental health treatment.  Just ordering crazy people to stay away from their targets, doesn't work.  Hopefully, a judge takes this case seriously.
Here are more detalis and video about that scary bomb threat!