Conrad Hilton is free from prison, after serving almost two months, for violating his parole.  However, it looks like this partying bad boy is  in need of more than a government "time out", to stay out of trouble.  Conrad had been on parole since 2015, and was suppose to stay out of trouble, and go to drug rehab, in order to remain free.  Sounds like a pretty good deal, right?  It's definitely a way better sentence than most people get.  You know, the people who don't have high powered attorneys, and billionaire parents with connections?  Ya, those people.  Anyways, instead of keeping his butt quiet, Conrad violated the terms of his parole by failing a court ordered drug test.  In fact, Conrad told the judge he had "repeatedly used cocaine and weed", during the first two months of his probation!  That's when the judge sentenced him to two months in prison.
Conrad is going to need a MAJOR overhaul to set a new direction for his life.  That includes, minimizing contact with his friends AND family.  His sister Paris Hilton is the worst social hook up that he can have!  Check out who Paris' best friend is?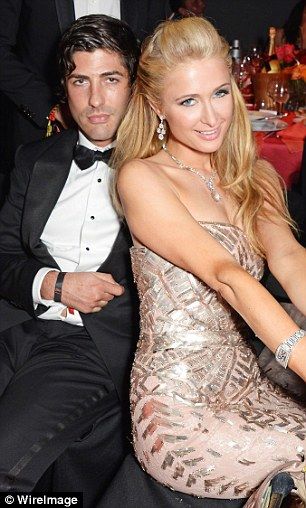 That's Brandon Davis, aka 'Greasy Bear'.  Brandon is an oil heir with a long history of cocaine use, felony assault, and a recent DUI.  He's also a notorious Hollywood party animal.  He's literally the opposite type of person that Brandon should be around.  Unfortunately, Brandon doesn't agree.

Besides, his social group, Brandon also needs to adjust his head space.  After being found guilty back in March, 2015, for threatening passengers on an airplane, Conrad seemed more sour than sorry.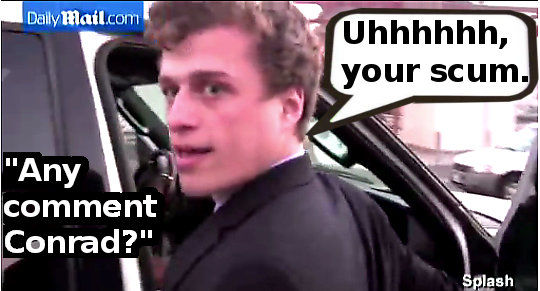 Here's a disturbing photo that Conrad posted for Mother's day!  Warning, animal lovers are going to be really pissed off.
See what I mean?  Obviously, this guy has mental problems.  How is this funny, and what does Mother's Day have to do with this?!!!  His family has a history of drug issues, partying too hard, animal safety issues, and entitlement issues.  What chance does Conrad have to stay clean and sober, in this group?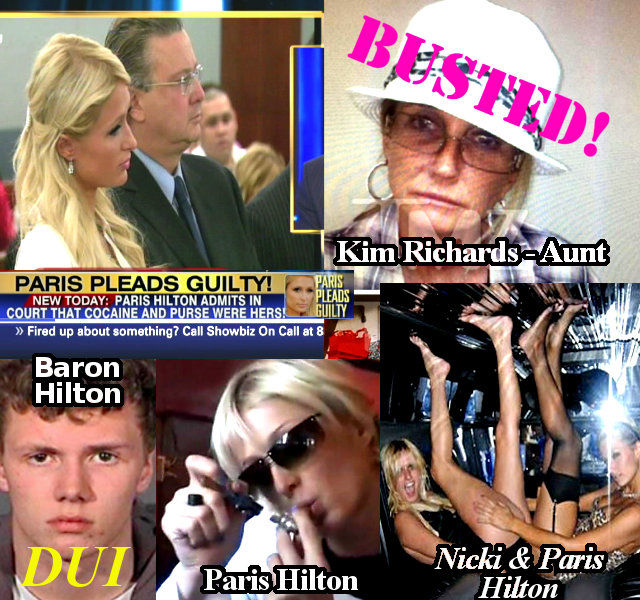 I didn't even mention
Conrad
's enabling parents,
Rick
and
Kathy Hilton
.  Why bother, right? 
Conrad
Hilton
is an adult, who needs to make adult choices.  I just hope those choices don't include following in his family's footsteps!