Basketball Wives LA had another drama filled battle.  Jackie Christie went from ballin' to brawlin', in under a minute.  This time it was Angel Love, who found out  not to mess with Jackie when she's drunk, depressed, or upset.  And ESPECIALLY when she's all three of those things… at the same damn time!  Angel, who is a  BBWLA newbie, met up with Jackie at a party hosted by co-star, Angel Brinks,  Jackie was a sponsor of the event, and was upset to see that her  'Bossard' cognac was not being promoted.  The bartenders didn't even know what she was talking about!  Having supplied cases of free cognac for the event, the only sign she could see of her premium alcohol, was a bottle, put on the floor of the lounge!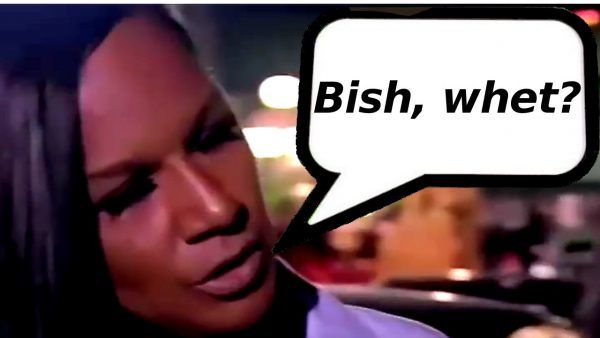 When
Angel Love
saw that
Jackie
was upset, she immediately tried to probe the details out of her.  BIG mistake.  Even though
Jackie
told her several times that she didn't want to talk about it,
Angel
kept asking.  Well,
Angel
asked one too many times, and
Jackie
snapped!  These two '
Basketball Wives
' stars ended up playing a game of cat and mouse.  Guess who was the cat!  Ha ha.  During the drama,
Malaysia Pargo
,
Brandi Maxiell
,
DJ Duffey
just watch and encourage
Angel
to run. 
Tami Roman
was outside, but the drama eventually found her, too.  Poor
Angel Brinks
almost got clocked from Jackie!  Shaunie O'Neal was lucky enough to have missed the party.
Now watch my Basketball Wives *PopCast* video to see all the crazy details, of this drama-filled night!

Jackie was wrong for going off on Angel.  My advice to Angel, is to bob, weave, and LEAVE.
Hey folks, take a second to click SUBSCRIBE and SHARE!  Thanks so much.  Now go ahead, and read more of my juicy posts!