NENE LEAKES is in MORE TAX TROUBLE!  The REAL HOUSEWIVES OF ATLANTA star is already in tax trouble with the fed. government.  Now Nene has  the state government also going after her, for unpaid taxes, too!  On September 22, the state of Georgia filed a lien against her, for $95,232.92.
The original amount owed was $58,458, but it has grown with interest ($9,715.71), penalties ($15,317.61), collection fees ($11,691.60) and other costs. [DailyMail.com]
This latest tax lien comes just four months after Nene was hit with a the federal lien of $824,366.01 for unpaid taxes from 2014.  At that time, Nene made claimed her tax trouble was just an "oversight", She also made fun of the idea that she was broke by posting this message on Instagram: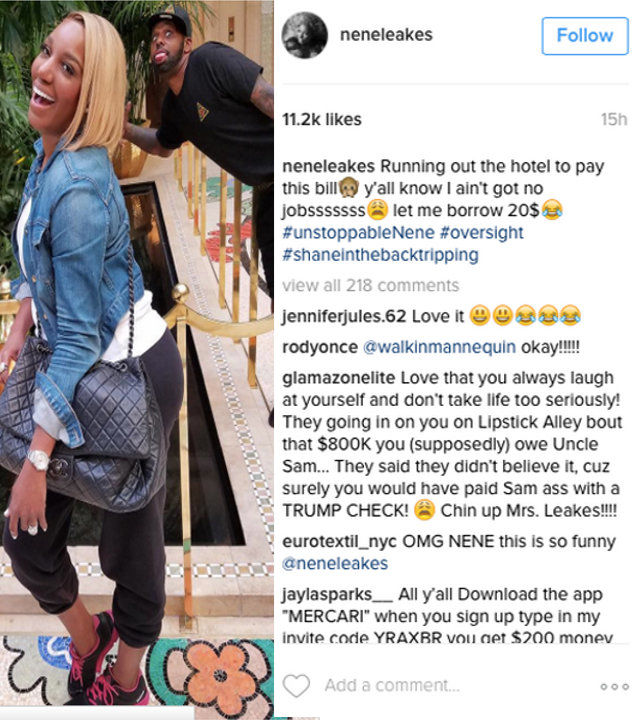 At the time,I thought it was a funny way to handle the publicity.  It's very possible for regular folks, and even accountants, to mess things up.  Plus, Nene DOES have lots of "jobssss"!  She is busy promoting her HSN clothing line, endorsing tummy tea, hosting gigs, and still selling out her comedy tour.
However, now that four months have passed, and she is in new trouble, her laughter is starting to sound fake.  Before they put a lien on someone, they send plenty of requests and warnings.  In fact, Nene's federal tax lien is still active,  According to DailyMail.com:
The federal and state liens still remain active, meaning she has yet to pay off her debt.  If she does not pay her debt soon, the Department of Revenue will begin the process of seizing her assets and property.
Hey folks, in case you missed my latest fabulousity, check out my hilarious "Protest Gear" from my online store! I think Nene needs to order my Zero F*cks Coffee mug ASAP! lmao. Grab one for yourself too!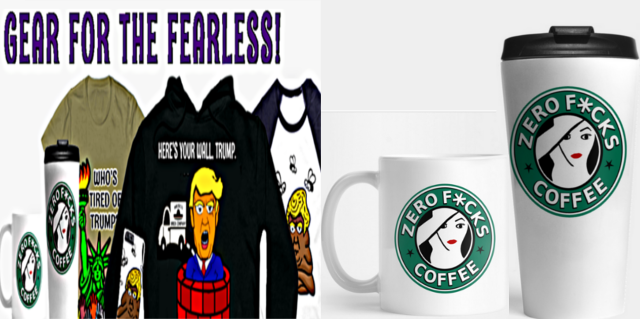 We've seen this story before with other celebrities.  Just ask
Teresa Guidice
from
RealHousewives Of New Jersey
.  When the government is done asking, they will swoop in and just take it.  One way, or another.  Let's hope that
Nene
sorts this mess out, before her life becomes one big BLOOP!
Here's a recent video tour of Nene's house!
In case you missed it, check out my compilation of Nene's est one-liners!