Donald Trump taped a laughable apology video for his rude comments he made with Billy Bush, about women. Including Nancy O'Dell and Arianne Zucker.  During Trump's apology, he also attacks Hillary Clinton and Bill Clinton.  Because, why would he only focus on those he mentioned?  That would be waaay too classy.  However, I think there's a lot more that he wanted to say, but didn't.  Perhaps his desperate advisors threatened to pull out their few remaining strands of hair, if he didn't follow their advice.  Or maybe his wife, Melania Trump, used her icy model "smizing" glare to scare him into submission. (Why do I always think of the character 'Blue Steel' when I see Melania?)  Either way, Donald was not huffing and puffing, like most of us thought he would be.
'Donald Trump: A President for All Americans' https://t.co/3lU2vrUE3t

— Donald J. Trump (@realDonaldTrump) October 6, 2016
*SPECIAL  ANNOUNCEMENT* I'm so excited to share this with you all!  Here's some hilarious items from my new "Gear For The Fearless" online store.   http://tee.pub/lic/NCXty4agcFo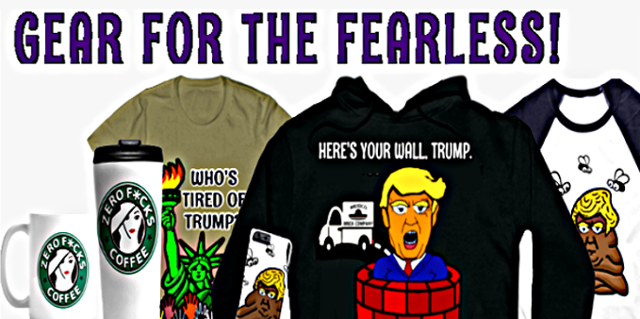 Get your Protest Gear- BEFORE TRUMP BANS THIS TOO!
So, just for fun,  I decided to turn up the volume on ALL of Donald Trump's latest dog whistles.  Bwahaha. Watch my video featuring Trump's apology, and what I think that Donald Trump really wanted to say!

Am I right, or AM I RIGHT?