Basketball Wives LA Season 5 Episode 14, Tami Roman and Duffey got into it!  During their trip in Portugal, all the basketball wives felt the tension between Tami and Duffey.  Although the plan was to keep the ladies separate, eventually things popped off.  Near the end of their vacation, Malaysia Pargo and Jackie Christie complained about the bad energy coming from the ladies.  Tami explained she was upset but willing to not address it.  Duffey said that she had already moved on, and had "no problem" with Tami, anymore.  However, the truce was a very short one!  While enjoying their last lunch in Portugal together, Duffey stupidly decided to bring up their previous argument.  She wanted to confront Tami for lying to the other wives about what happened.  Tami said she wasn't interested in the conversation, and stood up to leave.  As Tami walked away, Duffey began shouting at her, calling out "Liar!  Run away liar!".  Well that's when Tami turned around, and EVERYTHING went left.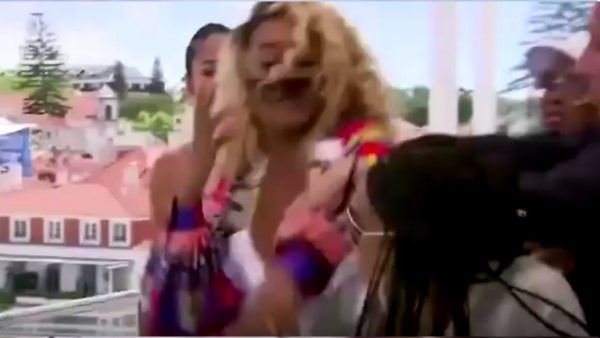 As she lunged for Duffey, Tami was blocked by Brandi Maxiell, and several security guards.  Duffey stood calmly, BEHIND Brandi, while Tami struggled to get at her.  That's when Duffey proved what a coward she was, by taking a swing at Tami.
In this video I blast almost everyone for the brawl.  Jackie Christie is guilty for bring them together.  Angel Brinks, Angel Love, Malaysia Pargo, and ESPECIALLY Brandi Maxiell, are guilty for not telling Duffey to shut her mouth.  Shaunie O'Neal is guilty for hiring Duffey for Basketball Wives LA.  LOL.

  Hoped you enjoyed my review!  Please SHARE IT on social media.  Thanks!