Kanye West's "family" has been TOTALLY DISSING him, since he's been hospitalized for a mental breakdown! The Kardashian and Jenner crew are doing the most disgusting things ever. And yes, I'm bringing the receipts! Now let me be very clear with who is getting put on blast. I'm calling out Khloe Kardashian, Kourtney Kardashian, Kylie Jenner, Kendall Jenner, Kris Jenner, and Caitlyn Jenner. However, I am not addressing Kanye's wife, Kim Kardashian West. She has been by his side, ever since the breakdown. Also, I've given Rob Kardashian a pass, simply because he is a new dad. His baby daughter, Dream, was born last week. However, everybody else have proven that they are backstabbing hyenas, that put fame before family.
After Kanye called out Jay Z and Beyonce for being disloyal, everybody was in shock. At the end of his 20 minute rant, he abruptly cancelled the show, and eventually the rest of his 'Life Of Pablo' tour. The next day, his doctor placed him on a 5150 involuntary hold, and forced him into the UCLA hospital. He has now be placed on suicide watch, and is reportedly suffering from hallucinations and psychosis. Really sad, right? Now watch this video and see the Kardashian and Jenner virtually step over Kanye, while he is fighting to keep his sanity.

This just breaks my heart. The
Kardashian
and
Jenner
family, don't deserve any loyalty or support from anybody…for anything. The fact that
Kanye
has followed this group around, and supported them for years, makes the situation even more sad. It's obvious that he is merely another accessory for them. However, I thought that they'd at least value him as much as a Birkin bag?!!! What do you guys think about the antics by this family? Do they deserve our loyalty, when they can't even be loyal themselves?
#BlackFamilyLivesMatterToo
*SPECIAL  ANNOUNCEMENT* I'm so excited to share this with you all!  Here's some hilarious items from my new "Gear For The Fearless" online store.   http://tee.pub/lic/NCXty4agcFo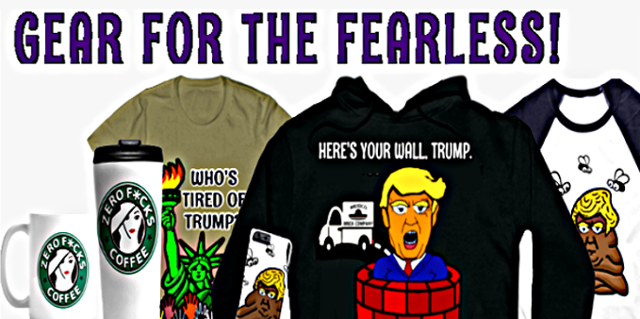 Get your Protest Gear- BEFORE TRUMP BANS THIS TOO!