Nicki Minaj is so wrong for this! While driving around the streets of Miami, Nicki started talking to a random street lady,.It was disgusting to see her  trolling and laughing at the woman. The woman on the street clearly looked off, and a bit "sloppy". (She was standing on the corner drinking out of an open blue plastic cup.) Whether or not she was drunk and/or mentally ill, it doesn't even matter. Actually, that just makes it worse! So what the heck was the 'Anaconda' singer trying to do? Well, the video shows that Nicki was trying to get her to walk over to her car. Maybe to offer help, or whatever. However, the the lady was NOT interested. The lady got really upset and started to yelling at Nicki Minaj to leave her alone!  "I don't need your social help!", the woman blasted back.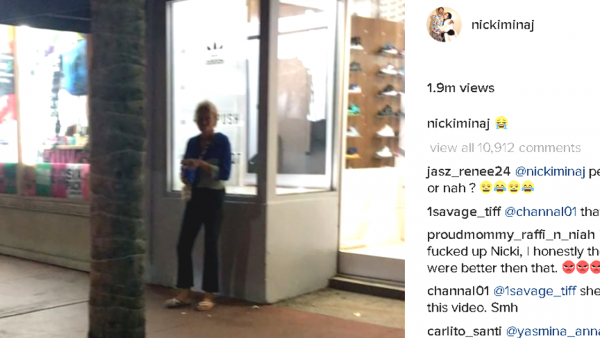 Afterwards, the woman started walking away from the situation. Pretty clear message, right? Well, apparently not! For some reason, Nicki starts shouting even louder at the woman. "You look nice, miss. Can I talk to you?" WTF? That's when the woman turns around and screams, "GO AWAY! GO AWAY!" Unfortunately for the woman, this only causes a burst of laughter by the singer. The two women go back and forth a bit more. Watch the video below to see everything that went down!
*SPECIAL  ANNOUNCEMENT* I'm so excited to share this with you all!  Here's some hilarious items from my new "Gear For The Fearless" online store.   http://tee.pub/lic/NCXty4agcFo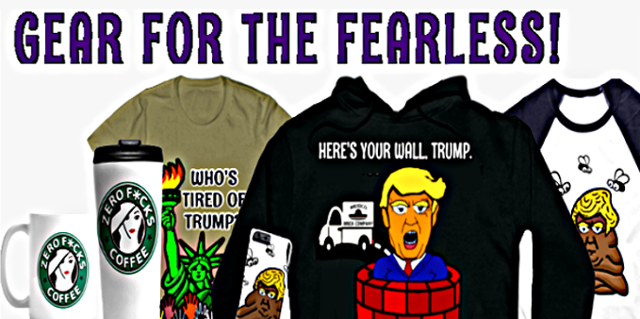 Get your Protest Gear- BEFORE TRUMP BANS THIS TOO!

Like I said in the video,
Nicki Minaj
definitely needs to take this video down and apologize. It's probably too much to expect her to go find the lady and apologize in person. Sigh. If that's the case
Nicki
…JUST STOP IT… and write a fat check to a mental health or women's based charity.
Okay folks, let me hear your thoughts in the comment section below!