Kim Kardashian Paris robbery suspects arrested! This is definitely good news for Kim,  Kanye West and the rest of the Kardashian and Jenner family. However, disturbing news has come to light CONFIRMING that Kim used her Paris robbery for ratings! Ugh.  What is it with these people?  Now that Paris police have arrested 17 people, including Kim's limo driver, the end of this nightmare should be in sight. Except… Kim. Kylie, Khloe, Kendall, Kourtney and Kris, just couldn't find enough dignity to avoid using this theft as a way to make money.  Every time I start to feel sympathy for this group, they go and pull another stunt.  I cant, with these people. SMH.

*SPECIAL  ANNOUNCEMENT* I'm so excited to share this with you all!  Here's some hilarious items from my new "Gear For The Fearless" online store.   http://tee.pub/lic/NCXty4agcFo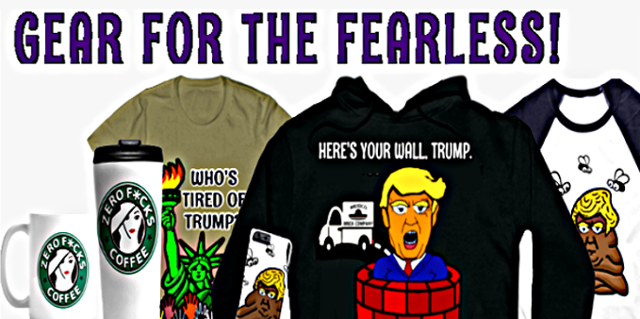 Get your Protest Gear- BEFORE TRUMP BANS THIS TOO!